Rental Properties
If you are new to the Washington, DC Metro Area, start by visiting our comprehensive neighborhood guides. If you already know where you would like to live, visit our rentals or sales search pages, and use our tools to help you stay informed and connected throughout your search. You can create an account to save your listings, set up alerts to be notified when new listings come on the market that meet your criteria, email listings to friends and family, and much more. Then, once you are ready to view selected properties, connect with one of our dedicated knowledgeable agents, who will guide you through the lease or closing.
Investment Properties
HIH LLC's property management services are second to none in the Washington, DC Metro Area. We are constantly adding new property management clients, with whom we work on either an exclusive or non-exclusive basis.
Interested in renting your property? We will connect you with a designated agent who will use all the resources of our firm to rent your property quickly and maximize your revenue. HIH LLC uses best-in-class technology to price and market our clients' rental properties and we have a proven track-record of finding qualified tenants quickly. We bring indispensable value to enhance client success.
Sell Us Your Home Or Investment Property
At Highbury Investment Properties, we pride ourselves in giving our clients exceptional, personalized service and a direct and honest assessment of the home that you want to market.
Have a home or investment property that you want to sell? Highbury Investment Properties can help you navigate this process and provide a fair market price for your property. We can also help you avoid foreclosure. Contact us today and let Highbury Investment Properties help you. Learn More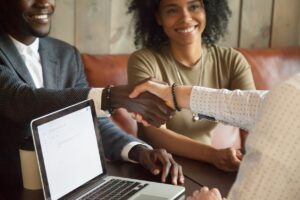 Next Steps…
Purchasing, renovating & selling homes is our passion. Let us help you as you transition to your next step whether you are renting, buying, or selling. Call to Action